Make Money Blogging!
Do you have a great blog? Join Valued Voice to start making money with your blog today.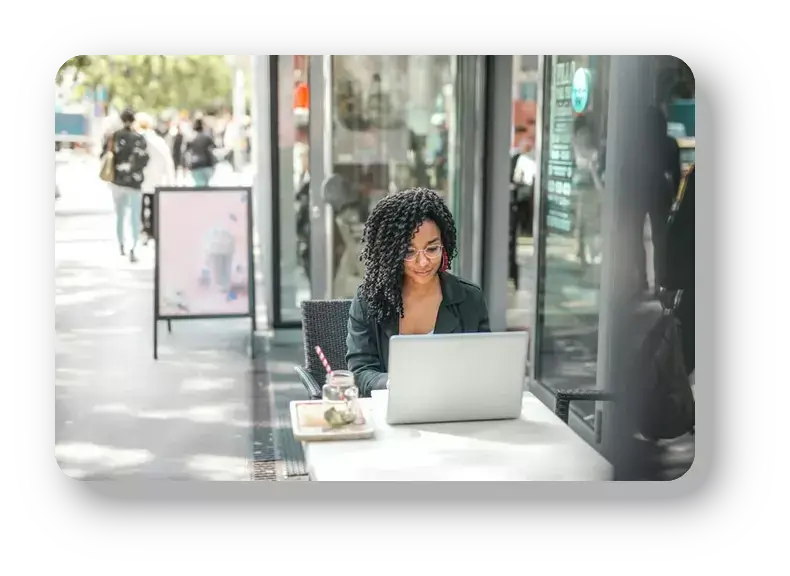 How to Make Money Blogging With Valued Voice
Sign up with Valued Voice to make money with your blog!
We pay our bloggers directly to post natural, high quality content to their blogs on behalf of our advertisers. Let us handle the legwork behind the scenes in order to bring you the most relevant offers for you and your audience. Accept or reject any offer that comes your way and chose to create your own content, shape the content we provide, or simply copy and paste the content given!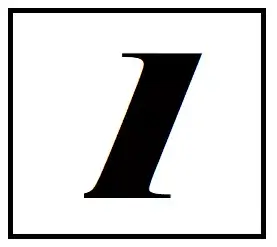 Create An Account
Sign up and submit your blogs and price required per post.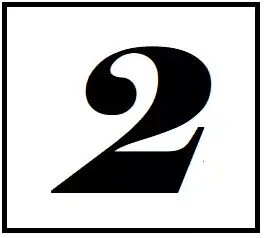 Get Offers
Sit back and receive offers. Accept only the jobs that resonate with you.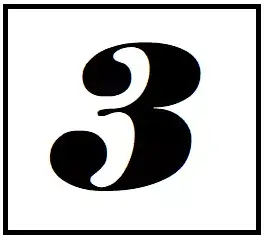 Get Paid
Post the content, submit a live link, and get paid in as little as 72 hours!
"Valued Voice has been an awesome platform to work with. They send opportunities that are relevant to my audience, and I choose the ones that work for me! On top of that, the platform is easy and the payouts are fast. Couldn't ask for more!"

Founder - The Healthy Voyager
"Valued Voice is one of the most reliable ad networks out there. I would highly recommend anyone looking to monetize their blogs to consider working with Valued Voice."

Marquet Media LLC, femfounder.co
"Working with ValuedVoice for the last two years has been a great experience. As a publisher, they have offered me a variety of opportunities to publish unique content that speaks to my growing audience. They connect with me relevant partnerships and clients that I feel proud working with. It's a simple, easy, and transparent platform. Their customer success team has also worked with me to optimize my publishing experience and ensure client satisfaction."

Founder - Bootstrap Business
"Valued Voice has been a great partner for me. What I like best is the ease of working with them. The backend dashboard is simple and easy to use. I complete my requirements and submit them and it's done!"

"Valued Voice provides a professional service and LivingBetter50 has enjoyed working with them for many years!"

"As a healthy, green, and natural living blogger, working with Valued Voice has been invaluable to the growth of my blog. I've sincerely enjoyed communicating valuable content by publishing sponsored posts for many wonderful companies."

Editor & Publisher - UrbanNaturale.com
We love working with awesome people
Make Money Blogging Across All Verticals
Check out a few of our popular niches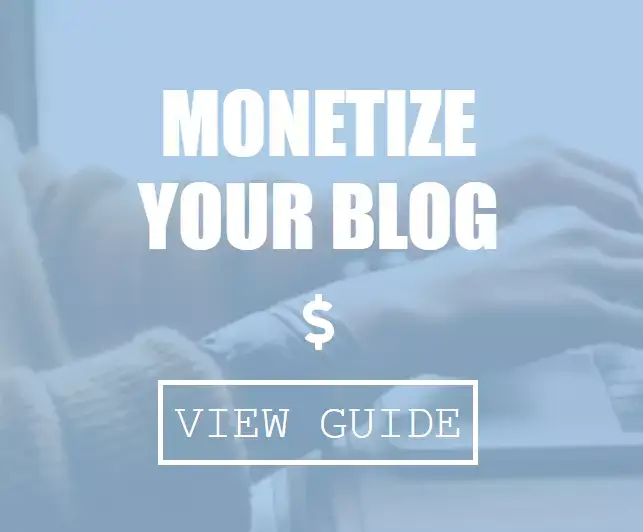 Can you make money blogging?
Yes! For more ideas on how to make money with a blog view our guide below.
Blogging can be so much more than just a way to explore your passion. Many people are asking "can you make money blogging?" You can actually make money blogging as long as you think carefully about how you do it. Some people decide to use blogging as a side hustle, while other people can make a career out of it. This could even be a great way for you to generate some passive income. If you would like to make money blogging, what are a few important tips you need to follow? Take a look at some advice below.
How To Make Money Blogging: Find Your Passion
Even though you might be considering blogging for money, the most important thing you need to remember is that you need to find your passion. Even though you may think there are people looking for information on a specific service, the only way you are going to keep up with your blog is if you actually enjoy writing about it. No matter how valuable the topic may be, this is not going to do you any good if you can't find the motivation to write about it.
The easiest way to answer "how do bloggers make money" is to think about what you personally like to do for fun. Then, think about the knowledge, skills, and experience that you may be able to offer to other people. This is a good starting point if you are trying to find something to write about. Write a few articles on that topic, see if you enjoy it, and you might be able to get your blog off the ground.
Collect Feedback From Your Followers When Blogging For Money
There are other questions you can ask outside of "how to blog and make money". After you put up a few articles, you may want to tell your friends and family members about the new blog you started. That way, you can get a few people visiting your website. You may get some other visitors to organic traffic as well. After you get a few visitors, you need to talk to them. Collect feedback from them and see what they enjoy. A few questions you may want to ask include:
What do you like most about the articles you are reading?
Are there any topics you would like me to cover in the future?
Do you think the website is easy to navigate and follow?
Is this something you would consider sharing with other people?
If you can get a few answers to these basic questions, you can figure out what direction you need to take your blog in next. This may be able to help you expand your readership.
Focus on Keyword Research for Your Blog Posts: Search Engine Optimization
In addition to thinking about your visitors, you also need to think about search engine optimization when asking "how do blogs make money". The vast majority of your visitors are probably going to come from a search engine. If search engines are having a difficult time finding your website, you will have a difficult time attracting any attention at all.
Therefore, you need to think about keyword research. What sorts of words and phrases do you think people are going to use when they are looking for information you cover? You may want to use Google SEO tools to help you with this. A few important tips to keep in mind for keyword research include:
It is just as hard to get to the top of the list as it is to stay there. Even if you are on top of the rankings, you need to stay up to date on those rankings to make sure you stay in the top spot.
The keywords that are most relevant to you may change as your blog posts and articles continue to expand. Make sure you conduct keyword research regularly.
There is a balance between keywords that are relevant and keywords that are too competitive. You may want to think about using long-tail keywords from time to time.
You may want to think about local keywords to stay ahead of the competition as well.
Search engine optimization is critically important, and you need to think about keyword research if you are trying to attract the attention of new visitors. If you can improve your search results rankings, you will have an easier time getting more exposure.
How Do Bloggers Make Money With Sponsored Posts?
You may want to consider writing sponsored posts on other websites as a way to promote your own blog. Do you find that there are certain websites that are similar to your own? You may want to see if they are willing to give you a spot on the blog. Some websites may be willing to do this for free, while you might have to pay for them on other websites.
Writing a sponsored post is important because you should be able to include a link or two back to your own website. This is a great way to convince people to click on the link and visit your website. If you can combine this with the website visitors you get through search engines, you may be able to exponentially expand your traffic.
Host Giveaways on Your Blog
There is no way around it. Everyone likes getting free items. Therefore, you may want to consider giving people an item for free in exchange for visiting your blog. Or, if you can convince them to share your website on social media, you may want to give them a gift card, a t-shirt, a mug, or even some premium content.
Some website owners have a difficult time figuring out what items they should give away. If you are wondering what you should give your visitors, you may want to take a few minutes to ask them. You can even conduct a survey to figure out what they are looking for. Then, you can give away a valuable item and convince them to take a closer look at the information on your website.
Use Affiliate Marketing To Make Money Blogging
If you would like to make some additional money off your blog, you may want to think about affiliate marketing. With affiliate marketing, you are going to promote products and services from other companies. Then, if someone clicks on the link on your website and uses it to buy that product or service, you will get paid a commission. The commission can vary significantly depending on the product and service you are promoting. Of course, you want the products and services to be relevant to the content you share on your website.
Use Social Media To Create Additional Income
If you want to direct more people to your blog, you need to take advantage of social media. There are hundreds of millions of people who use social media on a daily basis. Some of the most popular social media platforms include Facebook, Instagram, Twitter, Snapchat, and even YouTube. You do not need to have a profile on all of these platforms, but you do need to figure out where your followers hang out. Then, you should try to have a strong, visible profile on those platforms so you can connect with potential followers. Then, you can share links to your blog, getting more people to visit your website.
Offer Gated Content To Your Most Loyal Followers
Finally, if you have a particularly large following, then you may want to create gated content. What this means is that people are not going to be able to access this content unless they complete a task ahead of time. Perhaps they need to share your website on their own social media profile. Or, they may need to leave an email address to help you build an email subscriber list. You may even want to consider charging people for certain types of content. If you have particularly valuable experiences, knowledge, or even courses you can share with your visitors, it may be worth it to set up a gated content area.
Make Money from Blogs on Social Media
These are a few of the most important if you need to keep in mind if you are looking for a way to make money on a blog. There are countless people who use the internet when they are looking for products and services they require. You may be able to capitalize on these internet searches if you have a blog that has been structured appropriately.
When you want to generate more followers for your blog, there is a balance between writing for your visitors and writing for search engines. You need your blog to rank well on search engines if you want to attract more visitors, but you also need to hold the attention of your audience. Make sure you put the right tools to work for you and see how much money you can make through a blog.