Paid Sponsored Post Opportunities!
Do you have a great blog? Join Valued Voice to start making money with your blog today.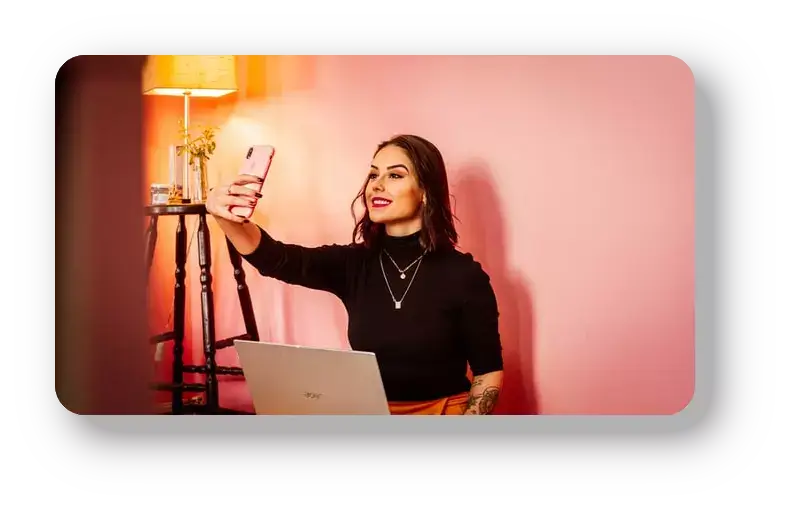 How To Get Sponsored Post Opportunities With Valued Voice
Sign up with Valued Voice to receive paid sponsored posts opportunities to your blogs and social channels!
We pay our blogger directly to post sponsored content for our advertisers. We work with thousands of advertisers across all verticals and niches to bring you sponsored post opportunities directly. Each time we bring you a job you can review it and choose to accept or pass on it. You also have control over the content and the freedom to create your own or use what we provide.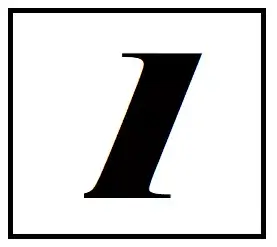 Create An Account
Sign up and submit your blogs and price required per post.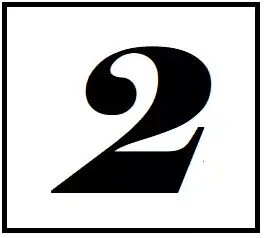 Get Offers
Sit back and receive offers. Accept only the jobs that resonate with you.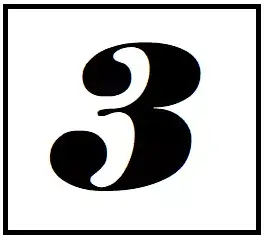 Get Paid
Post the content, submit a live link, and get paid in as little as 72 hours!
"Valued Voice has been an awesome platform to work with. They send opportunities that are relevant to my audience, and I choose the ones that work for me! On top of that, the platform is easy and the payouts are fast. Couldn't ask for more!"

Founder - The Healthy Voyager
"Valued Voice is one of the most reliable ad networks out there. I would highly recommend anyone looking to monetize their blogs to consider working with Valued Voice."

Marquet Media LLC, femfounder.co
"Working with ValuedVoice for the last two years has been a great experience. As a publisher, they have offered me a variety of opportunities to publish unique content that speaks to my growing audience. They connect with me relevant partnerships and clients that I feel proud working with. It's a simple, easy, and transparent platform. Their customer success team has also worked with me to optimize my publishing experience and ensure client satisfaction."

Founder - Bootstrap Business
"As a healthy, green, and natural living blogger, working with Valued Voice has been invaluable to the growth of my blog. I've sincerely enjoyed communicating valuable content by publishing sponsored posts for many wonderful companies."

Editor & Publisher - UrbanNaturale.com
"Valued Voice has been a great partner for me. What I like best is the ease of working with them. The backend dashboard is simple and easy to use. I complete my requirements and submit them and it's done!"

"Valued Voice provides a professional service and LivingBetter50 has enjoyed working with them for many years!"

We love working with awesome people
We Work With Creators and Influencers across All Verticals
Check out a few of our popular niches
Want to know more about sponsored posts?
Learn how sponsored posting will help you grow your brand, business, and audience.
Valued Voice is a fast, free, and easy way to make money with sponsored posts. Learn more about why you should be accepting sponsored posts on your platforms.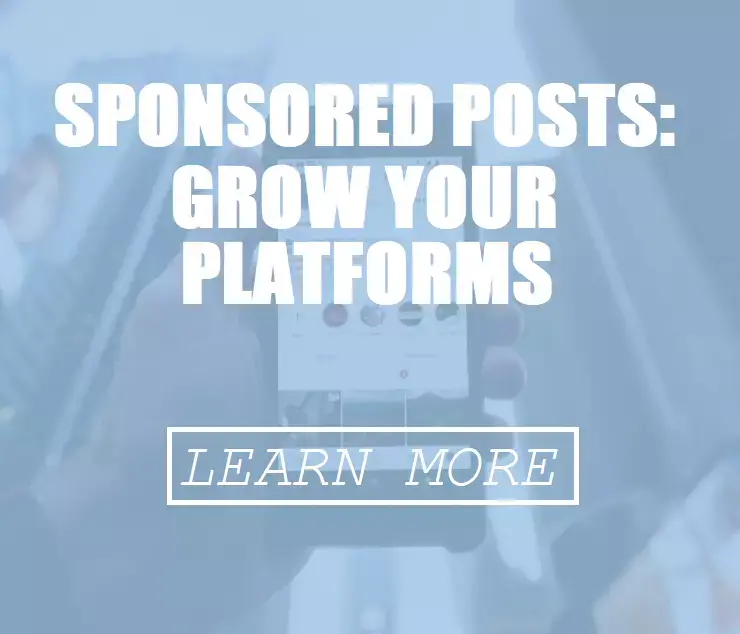 Everything You Need to Know About Sponsored Posts
There are quite a few ways that you can get yourself noticed in the current digital marketing landscape. A blog or social channel is certainly one way that you can attract attention online, especially initially. A blog or social post that includes the correct keywords and meets your audience's needs can be a powerful tool. It is likely that you have heard of sponsored posts at some point. Keep reading to learn more about sponsored posts.
What are sponsored posts?
You most likely have quite a few articles posted on your blog or social channels. It is also likely that these articles cover a number of different topics, even if they all relate to one larger subject. When it comes to these articles on your blog, it is also critical that you attach dates to all of the blog posts on your website. Attaching dates makes it easy for both visitors and search engines to sort through your articles and locate the most recent ones on a certain topic.
Sponsored Content Definition:
Content posted on your blog or social channel that is on behalf of an advertiser that serves as a native advertisement. This content looks and feels more natural than a direct advertisement and can also add real value to your audience.
This sort of placement is also referred to as a sponsored post. If your blog or socials have a considerable following, then you are likely to be paid for such a post. It is important to recognize that the other party most likely wants to post on your blog so that they receive greater exposure. Because of this, you will probably see that a sponsored post contains a link back to the website of the author of that post. This is commonplace.
You might wonder why someone would want to allow a sponsored blog post on their website. It is also possible that you might wonder why you would consider taking the time to post a sponsored blog post on someone else's blog. Both parties receive a number of important benefits from sponsored blog posts.
Sponsored Posts Can Bring A New Writing Style to Your Blog or Social
It can prove to be a good idea to alter the writing style on your blog every now and then. Naturally, you have readers that are accustomed to a certain writing style in your blogs or posts. Additionally, your readers enjoy your writing style and have certain expectations in mind when they start reading your content. Despite this, it is important to keep in mind that people typically have fairly short attention spans.
Your audience, like anyone else, can become bored rapidly because of this. Changing the writing style occasionally can help you keep your readers' attention. Getting someone else to write a sponsored post is an excellent way to accomplish this. The other person can even address the same topic, but their approach to it will be different, so it will still prove interesting to your readers.
A Sponsored Post Can Help You Network
Another benefit of a sponsored blog post is that it can help you network in your specific industry. Establishing new connections is always beneficial and you might find that you would like to write a blog post for their website sometime in the future. Also, you can often glean good new ideas from a guest blog post. You can even incorporate those ideas into your own blog at some point, too. You should carefully consider who you work with when it comes to a sponsored blog post, though.
You Can Receive Payment For Sponsored Content
One significant benefit of sponsored posts is that you can get paid for them. You will not always receive payment for a sponsored post on your website or social channel. That being said, if your blog has gotten a considerable following, then you may find that you can convince the guest writer to pay you for that sponsored content. Of course, the sponsored content is going to benefit you even without paid posts. You can continue to improve your SEO rankings if you ensure that you post regular content to your blog. A great way to receive sponsored post opportunities is through a free Valued Voice account. We work with thousands of advertisers and send you paid jobs to place sponsored content on your blogs and social channels.
Sponsored content examples
There are many sponsored content examples. One common example of sponsored content is if you feature a certain product in one of your blog or social posts. It may not even be the main focus of your content. For a blog post you would have to work the product into the content in some way. More specifically, if your blog is about technology, sponsored content could consist of you featuring a specific computer in one of your blog posts.
Of course, sponsored content can be a little more creative than that, too. For example, if your blog is about food, then a cheese company might compensate you for creating a recipe that includes their cheese. This could be one way of having a little more fun with the sponsored content on your blog. In this instance, you would also likely have to include some information about why this specific cheese works well for the recipe you created. That way, the cheese company can feel that you effectively promoted their product while still doing it in a creative way.
One more example of sponsored content is writing a preview of a product that is about to hit the market. Popular blogs can serve as effective promotions for the product and the company. In this case, you would write about the product's release date, its features, and more to try to create consumer excitement about the product. You can see this with upcoming vehicles. Sometimes, a car company will sponsor a post on a popular car blog to further promote their new vehicle.
How to get sponsored by a company
Sponsored content can be beneficial, but it is not easy to get sponsored by a company in your industry in the first place. However, there are some tactics that you can use to get sponsored. The first thing that you can do is to do some research on any potential sponsors. It is important to know plenty of information about them as part of how to get sponsored by a company.
The next thing that you can do is to tell the story of your brand and audience. This can help companies connect with you on a more personal level, which can help you get sponsored. It is important to balance being thorough with only providing the most important information. One way of doing this is to write up your organization's story as you plan to tell it and revise it later on. You will probably be able to tell which information you should include and which information you can leave out.
Of course, you do have to contact established companies and utilize some data to strengthen your pitch to them. It is usually fairly easy to find the contact information of established companies in major industries. However, if you know someone at the company, then you should probably contact that person first since that connection can pay off for you. After that, you should compile some data showing the company why it would be beneficial for them to write sponsored content on your blog. If you can show that your blog receives attention from the company's target audience, then you have a better chance of getting sponsored.
Frequently asked questions about sponsored posts
Q: How much do you charge for a sponsored post?
A: The compensation you receive for a sponsored post on your blog can vary. You might have a certain set rate or the rate may vary depending on the kind of sponsored content you are putting on your blog. However, it is common for people who run more popular blogs to charge a certain rate per 1000 impressions on your blog. Of course, how you structure your rates is up to you.
Q: Which social media platform is best for sharing a sponsored post on your blog?
A: It depends on the type of blog that you run and how large your audience is on various social media platforms. If you have a large Instagram following, for example, then you would likely share your sponsored post on Instagram. Generally, whichever social media platform you share posts on more frequently is the one you should use for sponsored posts.